38" x 24" Chalkboard Wall Decal - Monthly Calendar Planning decal. Reusable Calendar. Side notes section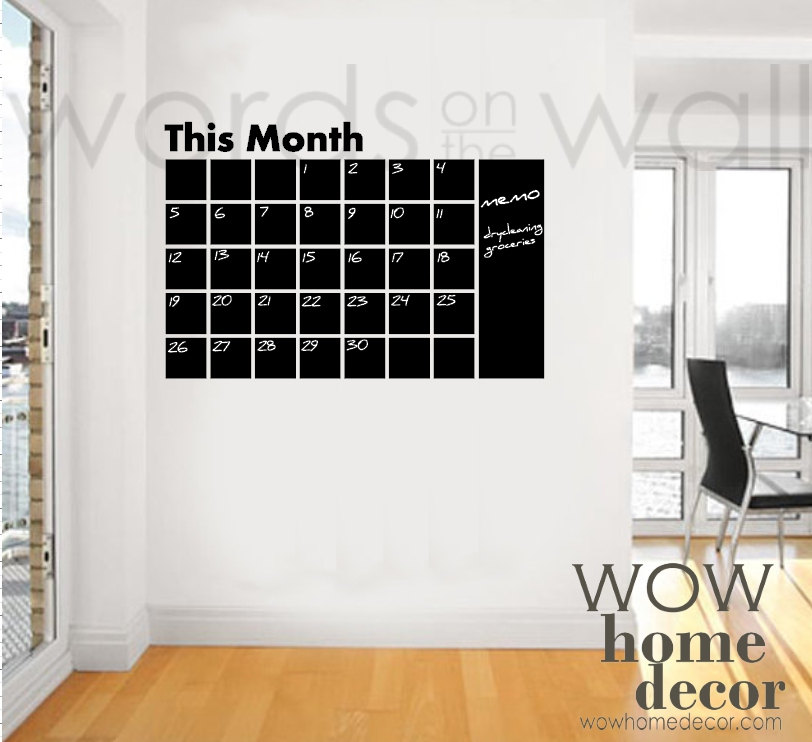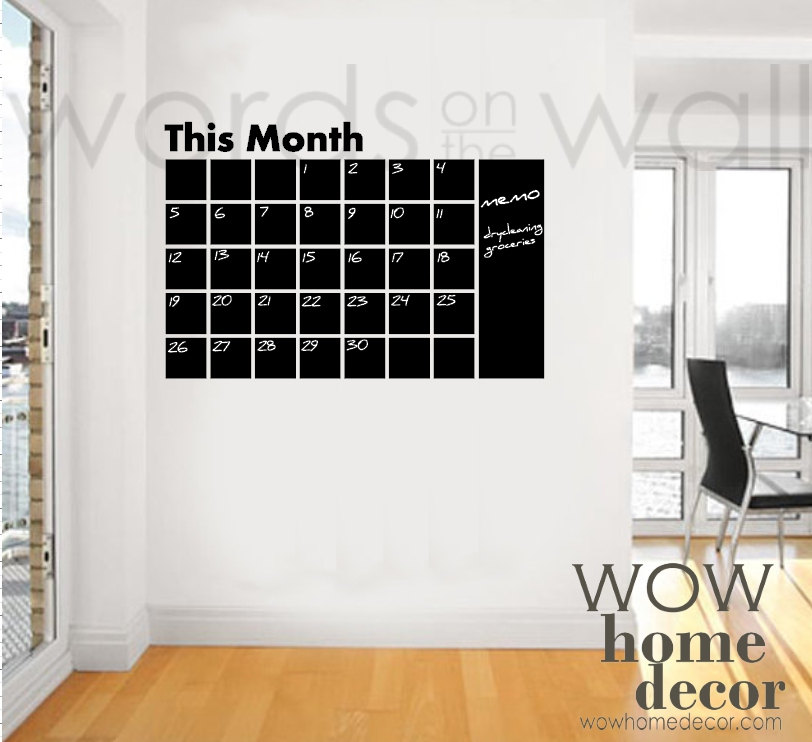 38" x 24" Chalkboard Wall Decal - Monthly Calendar Planning decal. Reusable Calendar. Side notes section
This Monthly Chalkboard Decal is perfect for your Office, or family command centre.
Keep track of family appointments, meetings and events.

{SIZE}
38" wide x 22" high
> Chalkboard Grid - 7 days across by 5 days down (each day is 4" square)
> Chalkboard Memo area (6.5"w x 22"h)
> "This Month" Lettering 4" high x 20" wide
**Photo may not depict the design to exact scale so please check measurements as listed.**
{CUSTOM COLOURS}
The chalk vinyl only comes in black.
The text "This Month" is available in all 40 of our matte vinyl colours. Make your selection at checkout from the drop down menu.
All our decals come with easy to follow installation instructions.

Our high quality vinyl decals are a fun creative way to personalize every room of your home. A quick and affordable way to transform your home whether you own or rent your home without the hassle of painting.
They are professionally cut from a specialized vinyl that is specifically designed for home décor that will not remove paint or damage your wall surface when removed.

The matte finish gives an amazing painted look without the tiresome task of stenciling, bleeding or permanency of paint.

A simple application that lasts for many years, is easily removed but cannot be re-used.

Specializing in custom creations: contact us for the perfect creation to fit just the spot on your wall. With unlimited colours and fonts to choose from, the only limitation is your imagination!